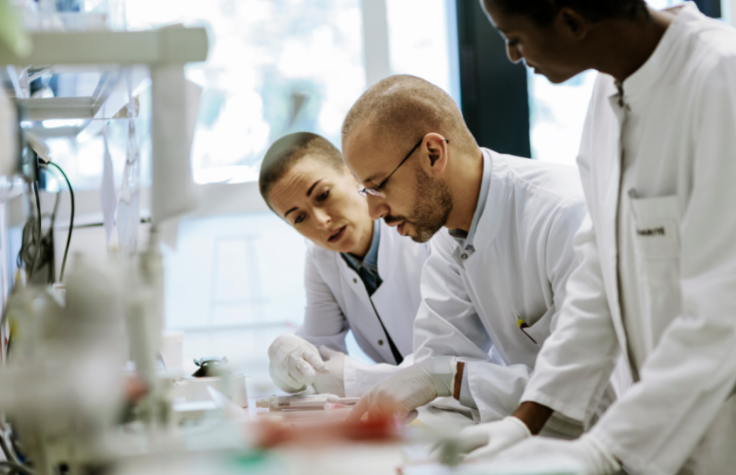 20 September 2021
At the 2021 European Society for Medical Oncology (ESMO) Virtual Congress, Illumina sponsored a symposium titled Profiling Non-Small Cell Lung Cancer (NSCLC) Using CGP, which offered many insights into next-generation sequencing (NGS) and its emerging clinical applications.
Illumina's Chief Medical Officer, Phil Febbo, kicked off the symposium by announcing that Illumina is developing an in vitro diagnostic (IVD) panel, coming soon to the European market. This pan-cancer comprehensive genomic profiling (CGP) IVD test is designed to identify actionable mutations that can help match individual patients with precision therapies according to clinical guidelines. The test will read actionable DNA and RNA variants across hundreds of genes, as well as tumor mutational burden and microsatellite instability. Consolidating many individual biomarkers into one test offers a more efficient path for both clinicians and patients and has great potential to help inform care and optimize outcomes. Any medical institution could offer this kitted solution, making it accessible to more patients.
The CE-marked IVD test will also have the ability to identify eligible patients for clinical trials. "All too often, patients have driver mutations, but there's not yet a targeted drug available that you can prescribe," said Febbo, who is also a medical oncologist. "However, there are thousands of trials out there for cancer patients, and an increasing number—almost 70%—have some kind of integrated biomarker to try to identify those patients who will best benefit from a specific therapy."
During the symposium, Febbo welcomed speaker Dr. Henrik Hager, Consultant Pathologist at Vejle Hospital. Hager began by explaining that his hospital makes about 400 lung cancer diagnoses a year, or about 10% of the lung cancer diagnoses in Denmark.
With all non-small cell carcinomas and adenocarcinomas, doctors in Hager's country are required to test up front for alterations in EGFR, ALK, ROS1, and PD-L1, among others, all of which are predictive markers for many targeted or immunotherapies. There are also sensitizing mutations, and if blocked, sensitivity or resistance mutations can develop. "Both sensitizing and resistant mutations should be diagnosed," said Hager. "You can choose two approaches: You can use a PCR-based test—it's okay. The problem is that PCR-based tests are made for certain mutations, and if new mutations occur, then you'll not be able to find them because you only get what you look for. You can also choose sequencing-based testing, where you amplify the area you want to investigate and then sequence, and you can see whether there are mutations. There, you see everything."
The second featured speaker was Dr. Ed Schuuring, Professor of Molecular Oncological Pathology at the University Medical Center Groningen in the northern part of the Netherlands. "In 2010, one of the first patients in our hospital with quite aggressive non-small lung cancer was treated with targeted therapy against EGFR," said Schuuring. "The tumor had an actionable EGFR mutation, and the results at that time were really incredible. Within six weeks after the start of treatment, the tumor was totally gone. This was the basis for precision medicine. Precision medicine has been evolving very quickly and enormously in the last few years, specifically in the lung cancer fields."
Schuuring is also actively involved in improving molecular diagnostics at a national level. Current Dutch guidelines recommend that patients with advanced stage non-small cell lung cancer be tested for 13 different biomarkers, all of which have treatment options in the Netherlands. About five years ago, Schuuring, along with most of the Netherlands' pathology departments, convened to define a minimum set of 33 genes to test for lung cancer, colon, gastrointestinal tumors, and melanoma—the four major malignancies. The markers they selected were markers that have a direct effect on the treatment.
"The list of genes that need to be tested in the coming years is growing and growing," said Schuuring. "We have to switch to broader panels, containing more than 350 clinically relevant markers. We also need to detect not only the single nucleotide variants, deletions and insertions, but we also have to include fusions, tumor mutational burden, microsatellite instability, signatures, copy number variations, all kinds of other approaches, to cut a comprehensive molecular profile for decision-making."
To watch the full symposium, click here.
To read about our new partnership with Merck (MSD), click here.