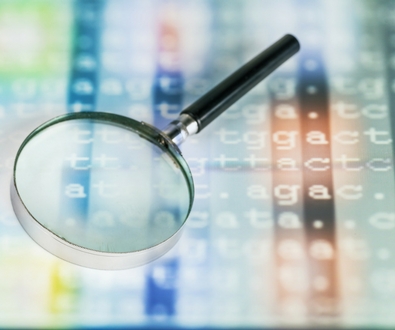 30 August 2017
Interpretation and reporting of tumor variants identified by next-generation sequencing (NGS) can be challenging, especially as one scales up from panels of hundreds of genes to whole exome and, ultimately, whole genome sequencing. Variants need to be assessed for technical validity, and combinations of multiple variant types (SNVs, Indels, CNVs and SVs) can conspire to affect proper interpretation, which may also be affected by the tumor type of the case being reviewed.
Aware of these challenges, Illumina and Genomics England entered a bioinformatics and interpretation partnership in early 2016 to collaborate on software that would enable variant interpretation that could support an operation the size of the 100K genome project. In little more than a year, the partnership has reached a significant milestone: the partners announced in late June that Illumina's BaseSpace® Variant Interpreter would be the primary interpretation and reporting software platform for tumor interpretation, supporting Genomics England.
Dr. David Gonzalez de Castro, professor of Genomic Medicine at Queen's University Belfast, was among the principal investigators providing feedback on feature development during the Illumina/Genomics England collaboration. "The functionality currently available in BaseSpace Variant Interpreter is a real added value, compared to existing software," Dr. Gonzales de Castro said. "The ability to assess at a glance information from various levels of annotation is truly unique and enabling. Connection to the products of the BaseSpace Suite is particularly powerful, where you can review your variants from the BAM file on an integrated genome viewer with a single click. I can see Variant Interpreter becoming the preferred tool for many labs in the future."
BaseSpace Variant Interpreter can be used to review results from targeted enrichment panels, whole exome and genome data. Following this milestone with Genomics England, Illumina will be launching BaseSpace Variant Interpreter as a commercial product to be generally available to the wider NGS community. The launched product also fully supports review of germline VCFs and family-based analysis, for research applications. Other key features include support for copy-number variant (CNV) and structural variant (SV) review with interactive visualization, an integrated genome browser, as well as availability of high-quality curated content from publicly available literature sources via the BaseSpace Knowledge Network.
The Munich Leukemia Laboratory (MLL) is one of the first commercial customers for BaseSpace Variant Interpreter. Dr. Torsten Haferlach, Head and Managing Director of MLL, said, "Our biggest bottleneck is analysis and interpretation. We have thousands of biobanked samples awaiting sequencing and analysis! Variant Interpreter is our favorite tool in the BaseSpace Suite by far. Its ease of use and minimal time for getting new team members started allows us to quickly scale our operations to reach our goals for sample throughput. Compared to other solutions, I was positively surprised by the depth of the variant detail page, particularly the association of diseases on a variant level."
The rich visualization features are a key value proposition to MLL. "The dynamic visualization enables us to interact with the CNV and SV data, and makes it very clear what the driver mutations are," Dr. Claudia Haferlach, MLL Head of Cytogenetics, added.
The beta status of BaseSpace Variant Interpreter will be removed starting in August 2017 and the commercial product release will be available at https://variantinterpreter.informatics.illumina.com. The software will continue to be free for use for the remainder of 2017. Beginning in 2018, customers can purchase Variant Interpreter via pricing plans that will be announced in the near future.