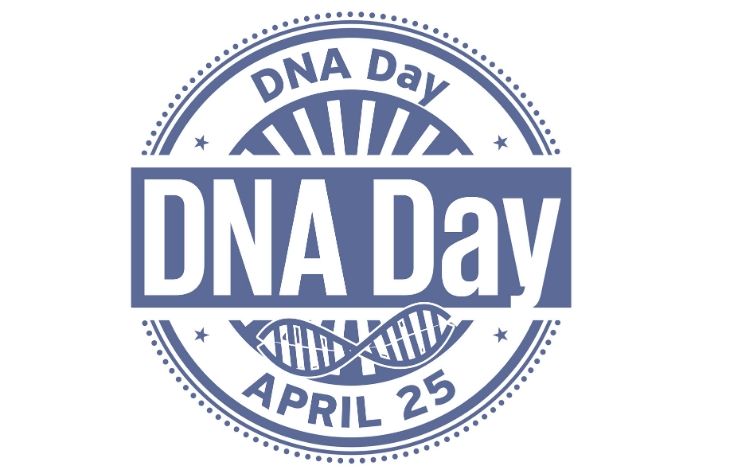 23 April 2020
Genomics is one of the most transformational forces of our time, creating a path toward personalized insights that inspire hope for people around the world. The genomic revolution is powered by genome sequencing technology that reads DNA and unlocks the mysteries hidden inside every living thing – including us. The information contained within DNA is helping solve some of humankind's most challenging problems, from diagnosing rare diseases to sustainable farming and food security.
DNA Day celebrates the discovery and understanding of DNA and the scientific advances that understanding has made possible. It is a holiday celebrated each April 25 and commemorates the day in 1953 when James Watson, Francis Crick, Maurice Wilkins, Rosalind Franklin, and colleagues, published papers in the journal Nature on the structure of DNA.
In the United States, DNA Day was first celebrated on April 25, 2003, by proclamation of both the Senate and the House of Representatives. Each year since, annual DNA Day celebrations have been organized by the National Human Genome Research Institute (NHGRI).
During these unprecedented times on #DNADay2020 of sheltering in place and navigating the global pandemic, we encourage families and communities to learn more about genomics through our programs like Careers of the Future, DNA Decoded, and Genomics for Good. There you can read stories like "Knowledge is Power: Unlocking the Potential of the Genome" where we surveyed more than 1,000 people and came to the conclusion that most people are unaware of DNA's ability to improve lives.
And, for those parents who may feel like every day is "Bring Your Kid to Work Day", here is a family-friendly activity:
Participating is as easy as 1,2,3
1) Download the coloring sheet
2) Print and color the sheet
3) Post your colored page to your social media and tag #DNADay2020 and @illumina, or you can choose to post to Illumina's Facebook page (www.facebook.com/illumina) and tag #DNADay2020