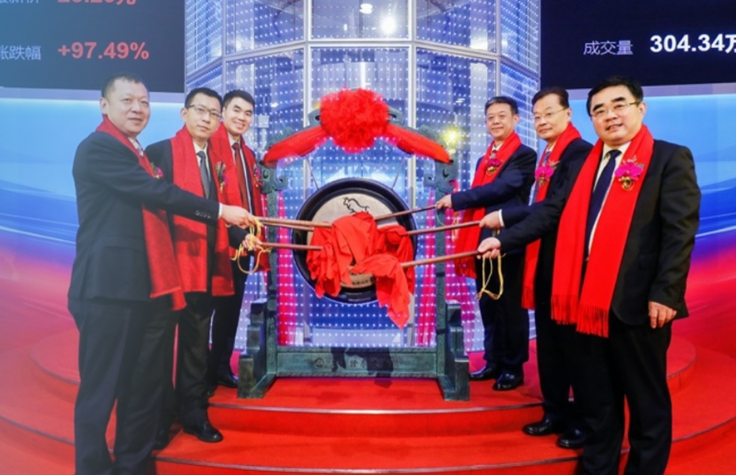 14 June 2021
In early 2002, Dr. Ruiqiang Li, a 23-year-old graduate from Nanjing's Southeast University, began his career in genomics. At that time, sequencing was just unfolding in China. Not long after the completion of the Human Genome Project, a historic paper and lengthy cover story in Science featured the work of Chinese scientists mapping the rice genome.
Over the next two decades, as sequencing technology made significant advances, the sequencing industry in China also grew rapidly, birthing numerous companies. One of the most important success stories is Novogene, founded in Beijing by Dr. Li.
Li named his company using "novo," which means "new" in Latin. He wanted to capture the excitement of new findings, fresh research, and progress through innovation. The company's mission was to offer next-generation sequencing (NGS) services and solutions, including bioinformatic analysis, and provide customers with publication-ready data.
The birth of Novogene also coincided with the early-stage development of de novo sequencing technology. The company soon applied de novo sequencing technology to shellfish, crustaceans, insects, medicinal plants, algae, trees, and other traditionally difficult areas of de novo sequencing.
According to Li, innovation is the invariant law that wins. "At that time, the focus in life science shifted from descriptive research to quantitative research in the Molecular Era. Gene sequencing technology is no longer only used in a few large sequencing centers, but in all kinds of research laboratories. NIPT, the first representative clinical application, has been put into the market, demonstrating the transformation from scientific research achievements to clinical application. We foresee an explosion of demand for gene sequencing in both scientific research and clinical fields."
Not long ago, genomics start-ups in China mostly focused on genetic testing in the field of reproductive health. Novogene's position was unique. Since its establishment, it has always focused on genetic testing services in the basic research fields of life science. And that strategy has served them well, as scientific research is the foundation of all clinical applications.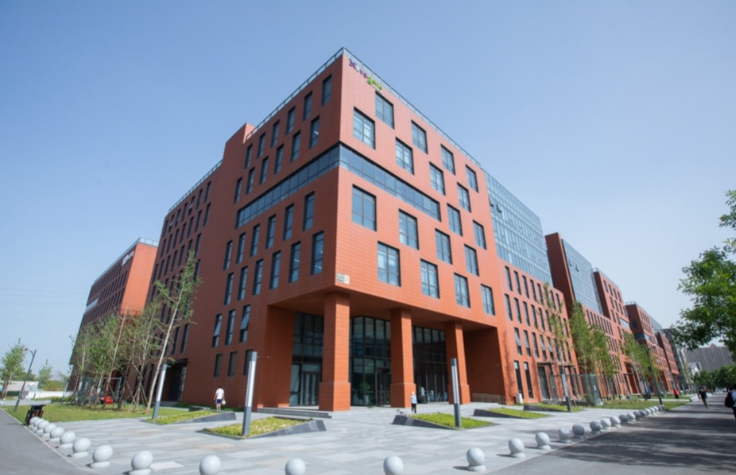 In 2014, Novogene became one of the world's first users of the Illumina HiSeq X Ten, a high-throughput sequencer. At that time, the system had the highest sequencing throughput, the greatest efficiency, and the lowest cost in China.
Consisting of 10 HiSeq X sequencers, HiSeq X Ten is a system designed for large gene sequencing centers to provide massive and efficient sequencing services for all kinds of life science and biomedical research. The HiSeq X Ten was also the world's first to break the US $1,000 barrier for human whole-genome sequencing (WGS), greatly accelerating the transformation of scientific research into clinical application.
Just two years later, Novogene announced the purchase of a second HiSeq X Ten sequencing platform, becoming the only company with two sets of HiSeq X Ten at that time. The purchase endowed Novogene with the largest sequencing capacity in Asia—and made it famous.
"We are building an industry-grade infrastructure. After the scale of the business increased, we switched from experimental production line to automation and informatization of the whole process. In this way, we can do a better job in large-scale sample processing and big data collection. And the production capacity can also be expanded rapidly.
"Our collaboration with Illumina is not just about purchasing equipment, but more about leveraging our respective strengths," says Li. "We use the cutting-edge technology together to provide tools and support for Chinese and global scientific research customers to explore the world, help scientists achieve abundant results in the biological sciences, and jointly promote the development and prosperity of genomics and the biotech industry."
On April 13, 2021, exactly ten years after its founding, Novogene was listed on the STAR Market (Science and Technology Innovation Board).
The following month, at the first NGS Summit in Shanghai, Qing Li, Vice President and General Manager of Illumina Greater China, introduced Novogene as "an excellent Chinese enterprise expanding on the global stage."
Since its inception, Novogene has been serving scientific research institutes all over the world and soon after began establishing its own labs to provide localized services for overseas customers.
To date, Novogene has set up local laboratories in Singapore, the United States, and the United Kingdom, and operated subsidiaries in Hong Kong, the Netherlands, Japan, and other developed countries and regions. This includes the UC Davis Sequencing Center & CLIA-Certified Clinical Lab in California, the Cambridge Sequencing Center in the UK, and the Nanjing Sequencing Center in China. The company works with scientific researchers in 70 countries and regions across six continents.
As a third-party company, Novogene's localized laboratories complement the labs operated by scientific research institutions. "With the expansion of the scale and depth of life science research, we are able to provide high efficiency, high quality, and short-cycle services for researchers who have a large or urgent demand for sequencing," says Li. And while expansion is important, he also aims to continue to work with the most prestigious institutions. "We serve the top clients in the world. Therefore, we are able to validate and maintain our position as a leader in the industry."