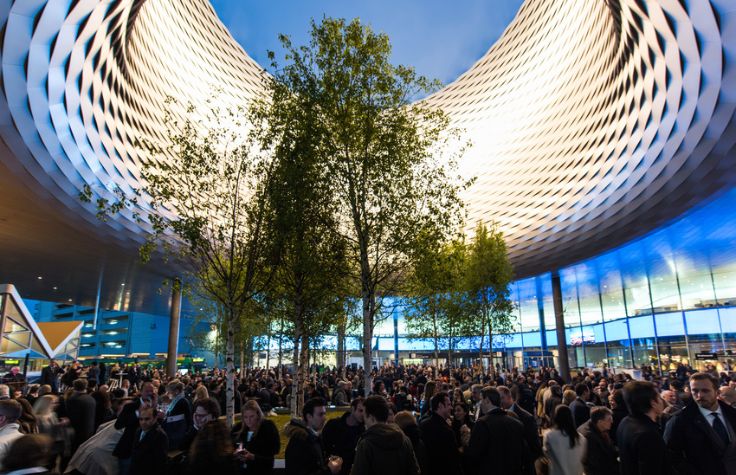 1 September 2022
At the 34th European Congress of Pathology (ECP) in Basel, Switzerland, September 3 to 7, 2022, pathologists from more than 100 countries will convene to share and gain insights on advancements in their field. Illumina Director of Product Development Victor Sementchenko will deliver a presentation during the session, Molecular Pathology Diagnostics and Translational Research Symposium. Sementchenko and his colleagues' abstract, "Validation of TruSight™ Oncology Comprehensive (EU) assay," is a study to support Illumina's first in vitro diagnostic (IVD) assay for comprehensive genomic profiling (CGP). CGP is a next-generation sequencing approach that uses a single assay to assess hundreds of genes, including relevant cancer biomarkers, that can be relevant for patient management.
TruSight Oncology Comprehensive (TSO Comp) is a CE-marked CGP assay designed to interrogate solid tumors for relevant single nucleotide variants, multi-nucleotide variants, insertions, deletions and gene amplifications from DNA, and gene fusions and splice variants from RNA. It also detects genomic signatures such as Tumor Mutation Burden (TMB) and Microsatellite Instability (MSI). TSO Comp is the only IVD product on the market with tumor profiling claims that analyzes both DNA and RNA.
"The in vitro diagnostic assay has already gone through extensive validation and verification with respect to its analytical and clinical performance characteristics under a variety of challenging scenarios," says Sementchenko. "This validation allows the clinical researcher or pathologist to use TSO Comp essentially out of the box."
Sementchenko's presentation will address the evaluation of TSO Comp in the context of tumor profiling claims. Because the product is being marketed in the EU, verification and validation must comply with a variety of regulatory requirements. Sementchenko's project involved dozens of studies.
"Each diagnostic test must walk a fine line between specificity and sensitivity, so we have to ensure that it delivers true positives and minimizes false positives. Since the workflow of the assay is already locked prior to commencement of verification and validation activities, we were working to confirm pre-determined performance criteria outlining the relationship between specificity and sensitivity."
Results included 99.9999% specificity for small DNA variants, 99.9% for fusion variants and 100% for gene amplifications and MSI. "These numbers mean that each report has a very high chance of being a true finding and that the patient management decision will be based on a finding that is accurate."
"There were no surprises," Sementchenko says. "This is the way we like it."
This new study was coauthored by Matthew Harris, Nathan Haseley, Aida Yazdanparast, Paul Wenz, Janel Dockter, and Traci Pawlowski, all from Illumina. It will enable more oncologists to leverage CGP for their patients, rather than search for variants in a handful of genes at a time. "Smaller gene panels have been pretty much the mainstay of clinical management for close to a decade. But comprehensive genomic profiling interrogates hundreds of genes at once and can get all the answers that would have typically come from three, four, or five different assays that could be performed by different pathology labs under perhaps less-controlled circumstances."
CGP has the power to deliver actionable data that can lead to treatment with existing approved therapies or be used to enroll patients in potentially beneficial clinical trials.
"CGP enables more rapid decision-making. And when you have cancer, time is precious. You don't want to sit and wait."