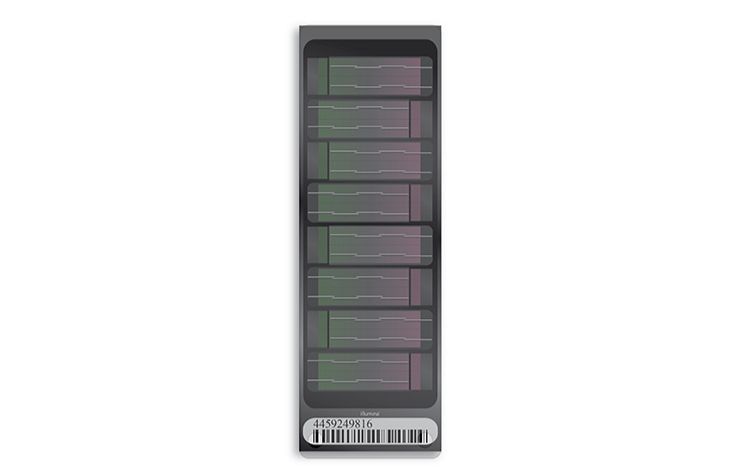 16 October 2019
To address the ethnic diversity of existing or planned population genomics programs, Illumina is now shipping its Infinium®️ Global Diversity Array (GDA). The GDA is the commercial version of the array designed for the National Institutes of Health (NIH) All of Us Research Program, which will be used to genotype up to one million participants as part of that large-scale national program.
The array features ~ 1.9 million variants, including imputation optimized tag SNPs and up-to-date clinical research content from public databases such as ClinVar, the National Human Genome Research Institute (NHGRI)-EBI database and Pharmacogenomics Knowledgebase (PharmGKB). The array has broad utility for a variety of large-scale screening & association studies, with content relevant for polygenic risk scoring, common-disease association studies, and inherited risk screening.
The Global Diversity Array is an economical tool for genetic screening of large global populations. It offers extremely high genomic coverage and imputation performance across 26 diverse populations. The genome-wide backbone on the GDA has evolved over time from earlier multi-ethnic Illumina array products as the need for ethnic diversity has become increasingly important in the study of human disease and in large scale screening. The product also features more than one hundred thousand clinical research variants including those from the American College of Medical Genetics (ACMG) 59 gene list (reference link here) for risk profiling and confirmation of putative clinical associations. The eight-sample format chip also has room to add up to 175,000 custom beadtypes.
"We are pleased that the All of Us Research Program will be using a version of this product," said Jason Johnson, Vice President of Array Business at Illumina. "This product is the result of many years of collaborating with the scientific community to continually innovate our array platform in terms of content, workflow, and data analysis to facilitate widespread use in clinical research, including precision medicine programs, predictive risk screening, as well as population scale and genome-wide association studies."
Illumina microarrays are being used in a variety of large-scale applications in which an imputation optimized, high density array, run on a high-throughput and scalable platform featuring up-to-date clinical research content are key requirements to fulfill the demands of production scale genotyping today and into the future.
The GDA began shipping in September of 2019 and is widely available. For more information, click here.