25 February 2021
"Working from home, doing remote learning, having limited interactions with the outside world—the COVID pandemic has almost been an equalizer for parents with rare disease children," said Danny Miller, a rare disease parent in Northern California. "Now everyone has experienced the challenges we've always faced."
While the pandemic has proved an ongoing hardship for many, it has opened a lot of eyes to the hard facts of others' health challenges and communities on the margin. And some of the daily emotions that rare disease families report experiencing—isolation, worry, fear, uncertainty—are suddenly, more commonplace for most families.
In the spirit of empathy and shared experiences comes Rare Disease Day (February 28), which was first celebrated 14 years ago. Organized by EURORDIS, The Voice of Rare Disease Patients in Europe, Rare Disease Day aims to raise awareness and promote equitable access to diagnosis, treatment, social support, and opportunities for people living with a rare disease.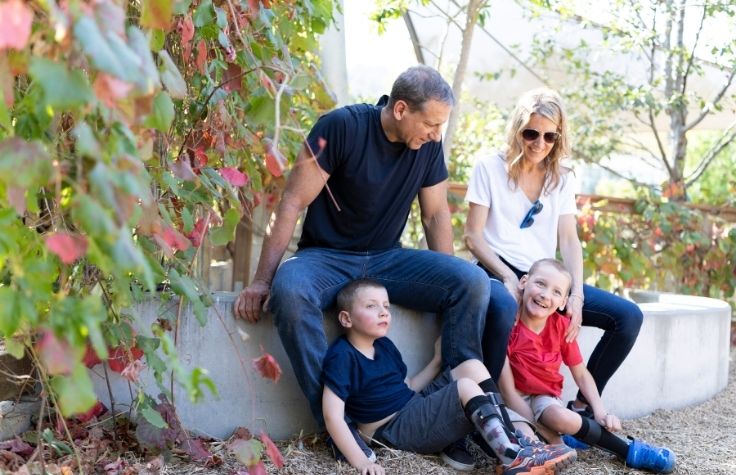 "Working from home, doing remote learning, having limited interactions with the outside world—the COVID pandemic has almost been an equalizer for parents with rare disease children."
What are rare diseases?
Across the globe, there are more than 300 million people living with a rare disease—50 percent of whom are children. Research has found there are approximately 7,000 distinct rare diseases, of which 80 percent have genetic origins. The European Union considers a disease rare when it affects less than one in 2,000 people. Of those affected, many remain uncertain about their condition and without a confirmed diagnosis, leaving families on a diagnostic odyssey for an average of seven years.
"Gene testing and whole-genome sequencing are instrumental to the detection of rare diseases," says Nicole Millis, CEO of Rare Voices Australia. "Ensuring widespread access to specialized diagnostic responses such as genomic testing is important to ensure timely and accurate diagnosis."
"Having a diagnosis offered our family the ability to connect with others who share similar experiences," says Maree Dalton, an Australian mother of a child living with a rare disease. "These communities provide an invaluable pillar of support during periods of struggle or uncertainty."
Shining a light on the global rare disease community
Illumina is dedicated to championing the needs of rare disease patients and communities. Through patient advocacy efforts, education, and evidence based clinical and economic utility development for increased payer coverage, Illumina is working to increase access to whole genome sequencing. Each initiative or project is strengthened by our commitment to developing and delivering on the promise of precision medicine.
During the month of February Illumina honors Rare Disease Day through various activities. This year, we are promoting four global rare disease organizations:
"These communities provide an invaluable pillar of support during periods of struggle or uncertainty."
Hope prevails
"Being overly cautious, scanning the news for updates on findings, and the fear of 'What if I get sick and can't care for my child?' or 'What if my child gets sick, will this affect her differently?' —the first few months of COVID felt a lot like the early days of our diagnostic odyssey," notes Gay Grossman, whose daughter was diagnosed with ADCY5-related dyskinesia.
Mixed in with the uncertainty of COVID, however, positive actions have emerged for the rare disease community over the past year. Mask-wearing, handwashing, and an increased focus on sanitation have made the world a little safer for those with rare diseases. Additionally, the adoption and normalization of telehealth has been something the community has long fought for.
"During these uncertain times," said Shannah, mother of Emmalyn, who has a rare disease known as GA-1, "the one thing that remains is hope."