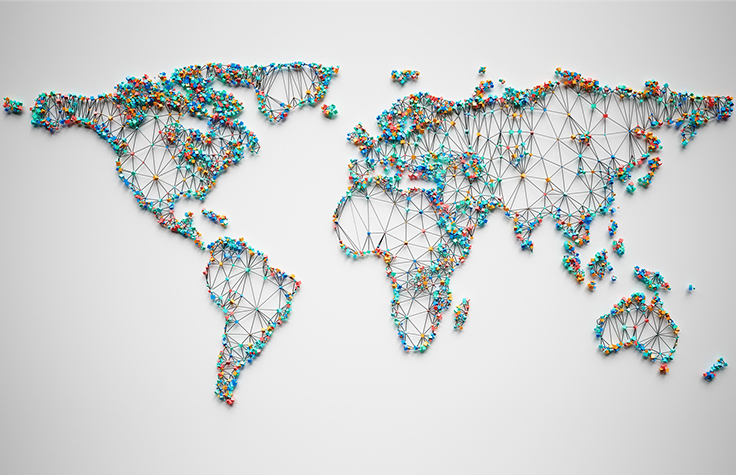 17 March 2021
The pandemic is as unique, urgent and ubiquitous as it is novel. See why pathogen genomic surveillance is so important, and how Illumina technology aims to support this effort now, and in the future.
2020 started with slow, steady warnings. A rumble of stories from Wuhan quickly grew into a roar of unmistakable urgency - signals of the year to come. By January 2020, the WHO was aware of an outbreak of pneumonia-like cases in Wuhan. A new type of coronavirus - the virus that also causes the common cold - was emerging. As days turned into weeks, the illness rapidly appeared on the scene, broke through borders and took the world by storm.
Illumina was called to Wuhan at the tail end of 2019 to help the P3 Biosafety Laboratory research team at the Shanghai Public Health Clinical Center (SPHCC) deploy Illumina platforms for deep transcriptome sequencing of patients' samples. In turn, SPHCC published the first viral genome of Sars-CoV-2 on January 10, 2020. When the earliest patient arrived in Washington State, overnight polymerase chain reaction testing was used to pinpoint a diagnosis.
People were realizing that even here in the U.S. we had the virus circulating for weeks, months, and it was impacting human lives and we still didn't know it was here1.
Fast forward to today, and the story of the virus has barreled through its introduction and into its conflict with twists and turns. It has landed us in a spot where mutations have taken the lead, and surveillance is in fast pursuit.
We are deeply invested in the interest of COVID surveillance and are confident that sequencing can be a key to stop the pandemic in its tracks. Even so, there is much work to be done. Efforts are rapidly accelerating, but as of early February 2021, the U.S. had only sequenced and published 0.36% of its coronavirus cases2. Using Illumina technology, the U.K. and Australia were on the scene much earlier with countries in the EU, Singapore and South America following suit.
"You have to sequence a certain proportion of the positives so that you're not blind, so that you do see variants as they emerge," explained Dr. Phil Febbo, Chief Medical Officer at Illumina. "And quite frankly, the United States is well behind."3 In February of 2021, the U.S. ranked 36th in the amount of genetic sequencing done on virus samples. Luckily, things have been accelerating rapidly since then.
Every RNA strand of the SARS-CoV-2 virus contains around 30,000 nucleotides. These nucleotides are the code that determines how the virus operates, replicates and is transmitted. When there are changes in the sequence of the virus, the variants can affect how it is detected, how contagious it is and how it responds to vaccines.
The discovery of the B.1.1.7 variant and the concerning B.1.526 variant said to be spreading exponentially through New York City5 demand that the U.S. turn its attention towards surveillance.
Chief Medical Officer, Phil Febbo, has been vocal about the need for surveillance support, and with these new variants emerging, that call is being heard. As of February 1, 2021 the CDC has extended contracts with Illumina, Helix and testing mainstays like Quest Diagnostics and LabCorp, committing to analyzing 6,000 virus genomes per week2. This forward motion will nearly triple the amount of virus sequencing being done today. Throughout the past month alone, sequencing has given us a better understanding of the catalog and proportion of variants within U.S. borders.
Engaging huge diagnostic labs like Quest and LabCorp, along with public health labs in every state will help avoid "genomic deserts."2
A recent study with Helix, Charles Chiu, M.D./Ph.D. Professor of Laboratory Medicine and Medicine, Division of Infectious Diseases at UCSF, and Kristian G. Andersen, Ph.D Professor at the Department of Immunology and Microbiology at Scripps, found that the B1.1.7 variant arrived in the U.S. at the end of November and had spread to 30 states as of January 2021. According to this study, the B1.1.7 variant is 35-45% more transmissible, doubling in frequency every week and a half. Contact tracing showed that even while most people have no history of travel, variants are still spreading throughout communities.4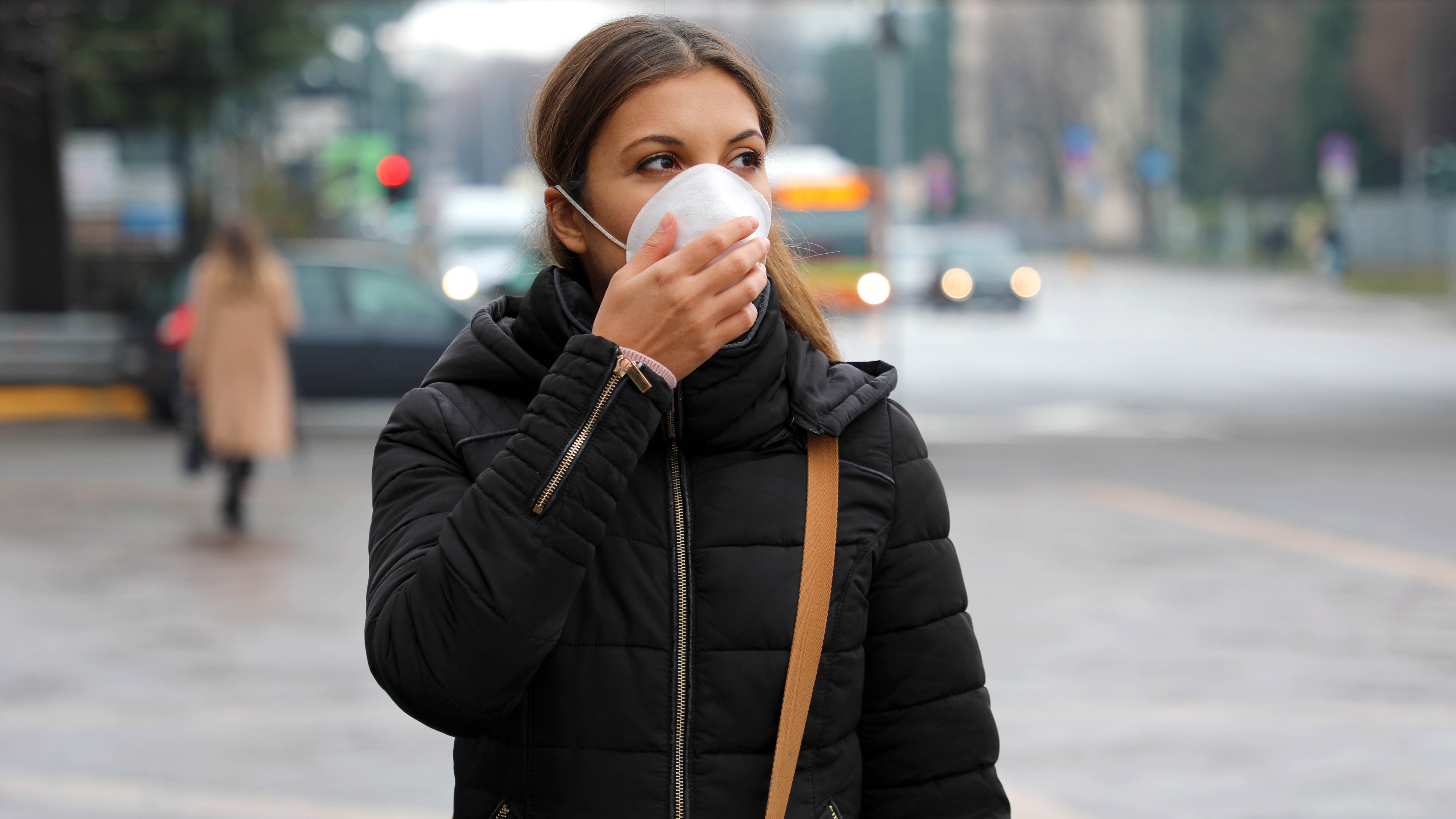 In response to the growing threat of viral variants, the U.S government is taking action to advance sequencing and surveillance. President Biden signed the American Rescue Plan Act on March 11, 2021. It includes $1.75 billion in funding for the CDC to improve sequencing capacity and to identify mutations and circulation of viruses. For this to work, there must be:
High quality sequencing to ensure accurate viral genomes and strain typing
Rapid turnaround time – less than 5 days –for the information to be useful for public health response
Transparency and data sharing among the scientific community
Reimbursement for laboratories running sequencing
These recent developments validate the power of sequencing and underscore the opportunity for increased awareness and adoption. Original modeling showed that sequencing 5% of positives may help catch new variants before they become common and spread through communities6. However, it's likely that a higher proportion is needed due to the potential of vaccine "escape" variants that are on the horizon.
With the knowledge we've gained so far, 2021 holds incalculable momentum for pathogen sequencing. Products like the Illumina COVIDSeq™ Test play a critical role in the detection and characterization of SARS-CoV-2 mutations. The test can provide a full length sequence of SARS-CoV-2 when detected, and overall adoption has increased as the need for sequencing the virus has become more prevalent. The Illumina COVIDSeq™ Test is for use in the U.S. under the Food and Drug Administration's Emergency Use Authorization and in Singapore under the Health Sciences Authority Provisional Authorization. A Research Use Only (RUO) version of this product is available outside the U.S.
The fight against SARS-CoV-2 continues. With that fight, a global commitment to unite public and private partnerships in communion with health systems is crucial in shaping how we respond to future threats. Time is of the essence, but pathogen genomic surveillance offers hope.
To learn more about surveillance, mutations and the need for coordinated global surveillance, follow these links: