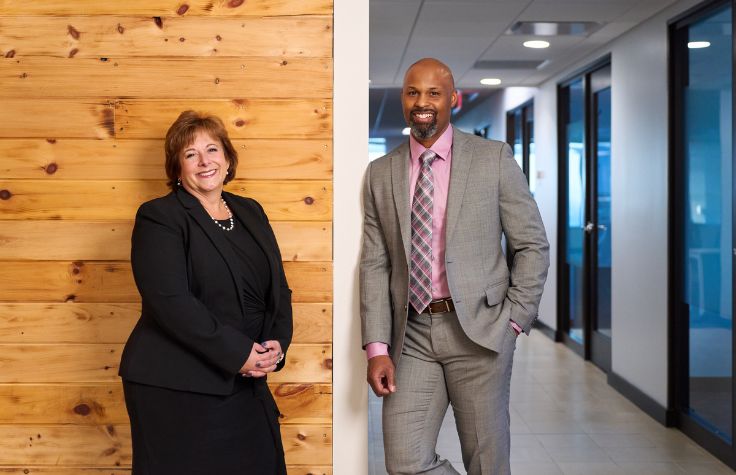 16 November 2022
Illumina Accelerator alum Polaris Genomics is investigating how genomics can help diagnose post-traumatic stress disorder (PTSD) and other mental health issues. The Maryland-based company is developing genomic panels that could more objectively screen people for PTSD and help them get the care they need.
"Our mission is to make these invisible wounds visible using the power of genomics," says Polaris Co-Founder and CEO Charles Cathlin. "We believe genomics is a driving force to connect mental illness to its biological underpinnings. By doing that, we can decrease the stigma, suffering, silence, and suicide."
A 23-year US Air Force and Public Health Service veteran, Cathlin has personally witnessed the events that can drive PTSD. He was deployed in Saudi Arabia, Kuwait, and Kosovo. As an environmental engineer, he helped assess ground zero shortly after 9/11.
"The firefighters and police officers were traumatized by what they experienced," he says. "That had a large impact on me and got me interested in mental health, because no one was really addressing it."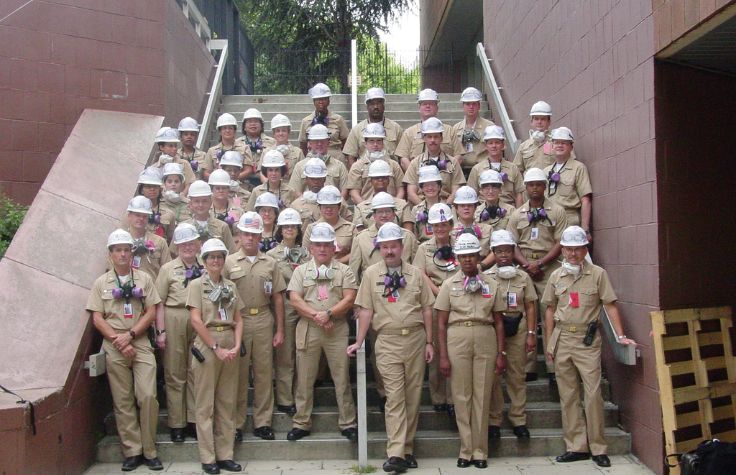 The often-subjective world of mental health care
There are effective treatments for PTSD, such as cognitive behavioral therapy, but getting there can be a challenge. People often go through long diagnostic odysseys before they receive the care they need.
"Many suffer for a long time with their mental health conditions before they get treatment, and even longer before they get effective treatment," says Polaris Chief Medical Officer Dr. Anne Naclerio, a pediatric intensive care physician who spent 30 years in the US Army and was chief surgeon for the Army National Guard. "Unfortunately, this causes a lot of unnecessary suffering—emotional problems, substance abuse, job loss, marital issues and, all too often, suicide."
Early identification is difficult because the current tools are subjective surveys completed by the patient and are severely limited by bias from both the patient and the reviewer. In addition, there's a tremendous shortage of mental health professionals, particularly in rural areas, meaning primary care physicians must often make the call.
"We are trying to bring objectivity and tie it to the underlying biology," Naclerio says. "There haven't been many advances in mental health treatments, because the care is mostly symptom based. You're not sleeping, here's a pill; you're explosive, here's a benzodiazepine to calm you down."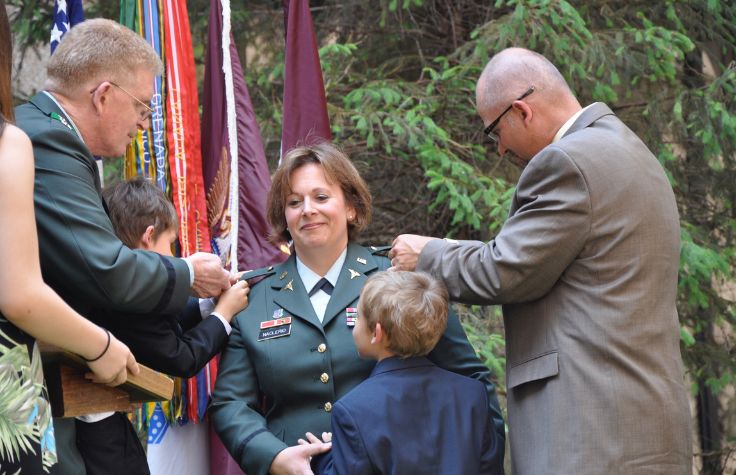 Developing genomic PTSD diagnostics
"Most people normalize once they're removed from a traumatic environment," Cathlin says. "But some have trouble normalizing, and it's like they're experiencing the trauma over and over again. There's a biological mechanism behind that, and that's what we're digging into."
Focusing on both gene variants and gene expression, Polaris has developed TruGen-1, a 1003-gene panel that supports genomic research for several neuropsychiatric conditions. The company is also developing a smaller, more focused panel called PTS-ID to better assess PTSD risk.
"PTS-ID is a screening test that could be used by primary care providers who have concerns," Naclerio says. "It would give them a blood test that could tell them, objectively, whether that patient needs to be followed more closely."
Polaris also has a more precise diagnostic tool, PTS-Dx, in their development pipeline. Their ultimate goal is to develop objective, biology-based tests that provide clear direction. "We wouldn't diagnose cancer or COVID by asking a set of questions," says Cathlin. "We would have a lab test, and that's what we're trying to develop."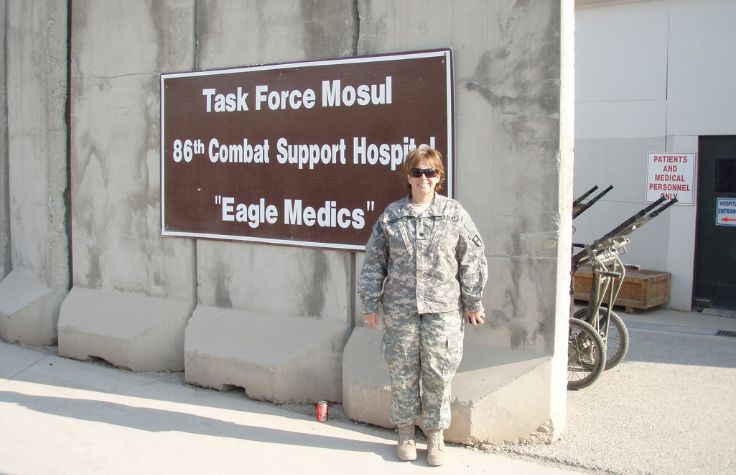 Recognizing the unmet medical need
Because PTSD affects military personnel, first responders, medical staff, and those in many other fields, Polaris is receiving a lot of support from Illumina and other companies, nonprofits, and governments.
Polaris is a finalist in Mission Daybreak, a challenge from the US Department of Veterans Affairs (VA) to develop suicide prevention strategies. The company has already received $250,000 from the VA and advanced to the next phase of the challenge, which has a total prize pool of $20 million. In addition, Polaris recently received a $1.25 million contract from the US Air Force Small Business Innovation Research program and contracted with Defence Research and Development Canada to conduct brain and mental health research.
Early support from Illumina Accelerator was crucial during Polaris's development, and they continue to work closely with Illumina to solve technical problems. They are the first company selected for the Illumina/Optum Genomics Clinical Catalyst Program (managed by Illumina Market Access), which supports promising new genomic test applications that aim to improve outcomes and/or lower health care costs by evaluating clinical utility evidence and engaging stakeholders. The announcement was made in September by Illumina CEO Francis deSouza during the Illumina Genomics Forum session, Creative Partnerships for Next-Level Care.
"Having support from organizations like Illumina and Optum Genomics, as well as government organizations, is going to be critical," says Cathlin. "This is such a large problem that it's going to take these public-private partnerships for us to get our hands around these mental health issues and find solutions that really help patients."
For more information on the Illumina/Optum Genomics Clinical Catalyst Program, please contact Damon Hostin, senior director, Health System Market Access, dhostin@illumina.com.