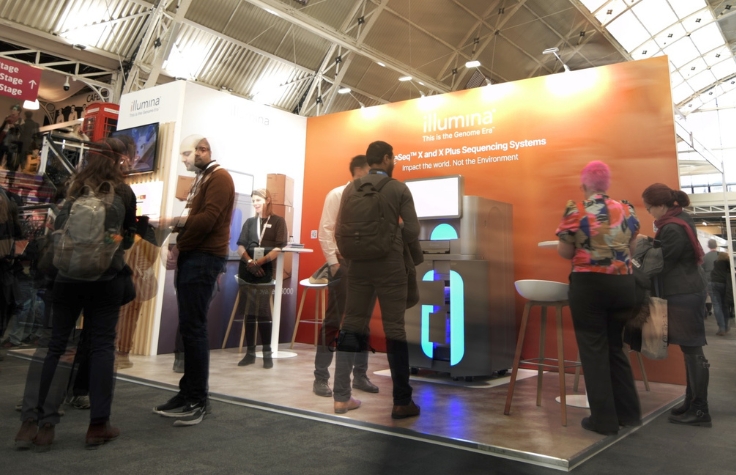 30 January 2023
The Festival of Genomics & Biodata 2023, held in London in January, is the largest event in the UK's genomics events calendar. More than 4000 delegates from health care, academia, technology, and pharma came together to network and share the latest findings and cutting-edge advances. Discussions and keynote sessions from Illumina leaders and experts from NHS England, Genomics England, and UK Biobank, among others, focused on how genomics can make a difference in patients' lives and transform the future of health care.
As lead sponsor of the event, Illumina conducted two keynote sessions. On the first day, Illumina Senior Director of Scientific Research Clare Kingsley led a panel discussion titled Welcome to the Genome Era. She engaged with experts from the University of Cambridge, Genomics England, and the All Wales Medical Genomics Service on the latest genomics applications and trends. On day two, Illumina's Richard Capper and Jason Betley discussed the company's latest technological innovations and how they can be applied in genomics research, from precision oncology to environmental DNA.
Illumina presented its newest technology at the festival, including the NovaSeq X series—the company's most sustainable and most powerful sequencer to date—which will help meet the ever-increasing demand for sequencing and analysis and push the boundaries of precision medicine.
Illumina has supported the Festival of Genomics since the very beginning—eight years ago. We're proud of our links with the UK government and the NHS, as the UK embarks on a series of major research projects in 2023 that will help cement its position as a global leader in genomics.