Scaling up with less bias, with Illumina Stranded mRNA Prep
Introduction
Dr. Jongsuk Chung is a Director of the Genome Centre at Geninus Inc., and leads various genomics and transcriptomics research projects using multiple Illumina instruments including NovaSeq™ 6000, NextSeq™ Dx and iScan™. We asked Dr. Jongsuk about his research and his experience with Illumina Stranded mRNA Prep and he explained how using Illumina Stranded mRNA Prep is enabling Geninus to scale the scope of their research and compare their new data with existing (public) data, with less bias than other market alternatives.
Illumina Stranded mRNA Prep offers a streamlined RNA-Seq solution for clear and comprehensive analysis across the transcriptome. It offers extraordinary flexibility for input type and supports low input amounts, down to 25 ng total RNA. Illumina Stranded mRNA Prep enables precise measurement of strand orientation, uniform coverage, and high-confidence discovery of features such as novel isoforms, gene fusions, and allele-specific expression.
Q: In your research, what kind of applications do you use Illumina Stranded mRNA Prep and Ligation for?
A: We are mainly participating in the translational research with clinical specimens about human diseases including cancer or hereditary rare disease. A transcriptome analysis is a basic and essential part of research with collaborators in aspects of defining molecular characteristics. The findings of transcriptome analysis allow us to understand more about the controls of molecular pathways or distinguished features, and identify potential markers of diagnostics or therapeutics. Although there are many other approaches for research about gene regulation, mRNA sequencing is still a first step.
Q: Why did you choose Illumina Stranded mRNA Prep, Ligation?
A: mRNA seq data is usually produced by itself for research, but in many cases, it is analyzed together with already generated data. Much of mRNA seq data that has already generated was done using Illumina's mRNA prep kit, which helps to reduce the bias of different mRNA seq techniques. In addition, protocols for enhancing the user convenience, especially about initial required amount of RNA and hands on time, have been regularly updated.
Much of mRNA seq data that has already been generated was done using Illumina's mRNA prep kit, which helps to reduce the bias of different mRNA seq techniques.
Q: Please tell us your impressions of Illumina Stranded mRNA Prep, Ligation and what you like about it.
A: The protocol of this product is well described and simple for users who are not familiar with molecular experiments. The QC metrics of sequencing data generated from this mRNA seq kit shows that it mostly meets our criteria. And we can perform more samples in working time because of the reduced process time of experiments.

 
Q: What are your future expectations for Illumina's RNA sequencing products (library preparation, sequencing, data analysis, storage and sharing)?
A: There are some samples which could not be analyzed because of RNA quality. If Illumina had a product that could analyze RNA of lower quality than the current protocol, it would be very useful. The higher correlation of gene expression value between mRNA stranded kit and CDS (coding sequence) capture based methods will enable unbiased, simultaneous analysis of a wider variety of samples with storage methods, including FFPE block, which is how most clinical specimens are stored.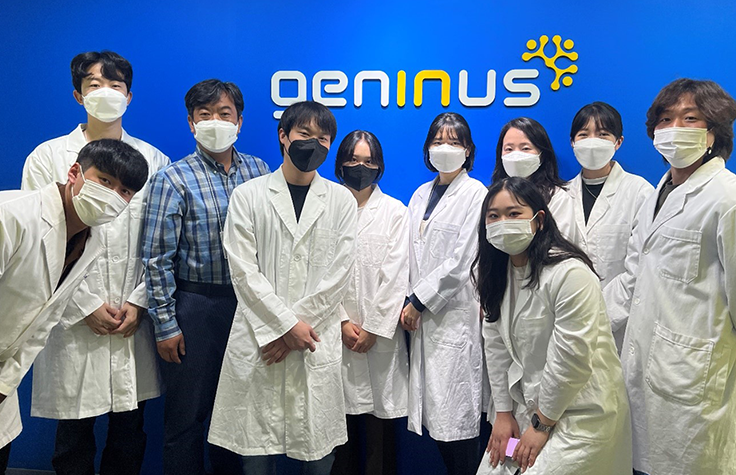 Learn more about the products mentioned in this case study: